Tournament Season Is Underway
One weekened of competition is in the books for the Arcade Summer Showdown presented by PatrickScottPatterson.com. Many players have submitted scores thusfar yet only two have qualified for the tournament standings: Steve Wagner and Rob Maerz.
Here are the top scores as of this writing:
Amidar 104,290 Pat Belair
BurgerTime 68,700 Ryan Barrenger
Cosmic Alien 82,520 Steve Wagner
Donkey Kong Junior 819,500 Steve Wagner
Gorf 47,350 Steve Wagner
Lady Bug 167,510 Steve Wagner
Mario Bros. 338,760 Steve Wagner
Space Firebird 17,460 Steve Wagner
Tac/Scan 177,600 Rob Maerz
Tron 98,698 Steve Wagner
Tournament is being held on the Retrocade Magazine forums and the winner will receive a Retrocade Magazine prize pack.
Tune Into R'cade Live!
Tune into R'cade Live!  as we'll have live programming for you the first two weekends of August.
First, tune in on Saturday, August 4 at 1:00 PM EDT as Glen Updike streams his Life Force (NES) world record attempt.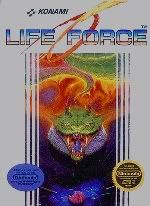 Then, on Saturday, August 11 at noon EDT, Paul Zimmerman streams his Donkey Kong Junior (Wii VC) world record attempt.
Vector War II
Vector War II presented by Revival Studios kicks off August 23. This is a 10 game Vectrex tournament and the winner will receive a copy of Revival Studios "Shifted." The tournament will be hosted on the Retrocade Magazine forums.
2600 Scores Being Pushed Higher
There are some individual battles going on the Retroboards. Here are some scores where the leader has changed hands several times over the last couple of weeks.
Asteroids (2600 - Game 4) 87,530 Marc Cohen
Asteroids (2600 - Game 6) 51,660 Marc Cohen
Donkey Kong (2600) 815,100 Virender Dayal
H.E.R.O. (2600) 316,100 Virender Dayal
Scores Still Intact
It's been a little over a year that we have been publishing the Retroboards Scores to Beat. In that very first blog post from July 8, 2011, the following top scores still stand:
Battlezone (2600) 425,000 Chuck Ostrowski
Solaris (2600) 105,400 Chuck Ostrowski
Kaboom! (5200 - Large Bucket) 26,958 Chuck Ostrowski
River Raid (5200) 85,420 Chuck Ostrowski